IT Governance Compliance and Security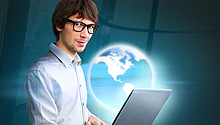 We also provide IT governance compliance and security services to organizations, and enable you to establish system of Management of Internal Controls. We provide CoBIT framework which is designed to ensure that the IT business is aligned with your business organizations.
Our IT services enables and maximizes your business benefits while cutting down on your cost. All It resources are used responsibly and thereby managed in an appropriate way to provide maximum benefits. We implement CoBIT through:
Mapping Business Goals to IT Goals
Implementation of IT processes to support IT Goals
Implementation of IT Activities to manage IT Processes
Defining Key Goal Indicators and Key Process Indicators
We help you install and implement SAP Management of Internal Controls System for SOX 302/404 Compliance, which include:
Installation & configuration of SAP Management of Internal Controls
Evaluation of your documented business processes and process controls over major activities in your organization
Evaluation of internal control design and effectiveness; identification and tracking of issues and development of remediation plans
Assess Preventive & Detective controls in your processes
Assess Risk Management Processes
Assess your workflow and segregation of duties
Define Segregation of Duties (SoD) Matrix
We also install Virsa Tool in your SAP environment and also configure and provide initial segregation of duties, while also providing training in the Virsa tool. We help you establish SAP Authorizations & Security Consulting Services to help organizations establish policies and processes to ensure data integrity, security and availability.
Our gamut of services includes:
Implementation of established security guidelines & best practices in line with SAP AG and security organizations like CERT & SANS Institute
Provide assistance in audit process
Implementation of changes suggested by auditors to improve security
To maintain a knowledge database of list of problems and solutions
To prepare Service Level Agreements (SLA) Compliance reports
We work closely with SAP Functional Specialists / Key Business Users in designing SAP Authorization Matrix and aid them in setting up of user profiles/authorization with proper change control process.