Staff Augmentation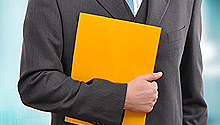 Promatrix staff augmentation service is a hiring process Nirvana for both employers and prospective .Employees finding the right consultant or employee for a position requires tremendous resources that for most companies are typically focused on a single, frantic search. Inevitably, candidates found during the search represent a narrow slice of a much wider candidate pool – a mere snapshot in time of candidates that are available at the moment the search is active. The result is that companies don't get the best candidates or are forced to push out their project timelines to find them.
Promatrix provides a comprehensive strategy, our Process-Based Recruiting approach that overcomes this classic recruiting constraint. It usually begins well in advance of the client's needs and culminates in the timely placement of the best possible candidates. Promatrix approach provides clients with an efficient and easy solution, a single point of contact at Promatrix , and leverages our extensive resources to fulfill the client's requirements
What makes us so good at IT staffing is the fact that we believe in building lasting relationships at both ends of the spectrum. We believe in keeping our clients happy by helping them find the talent they need swiftly. And we believe in keeping our consultants happy by placing them with some of the best employers on projects they are passionate about. Our Staffing Solutions Permanent Staffing | Contract Staffing |Recruitment Outsourcing | Contract-To-Hire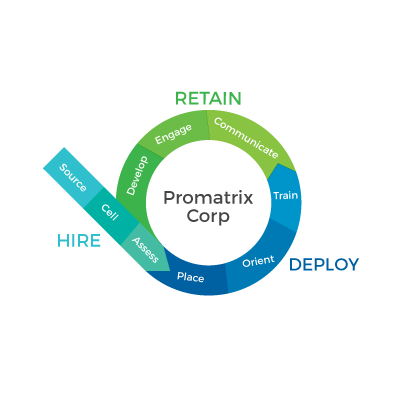 Promatrix spend over 100 man years to Build Knowledge data base with Pre screened qualified and skilled consultants in Promatrix domain expertise's who are ready-to-go. With Promatrix Knowledge data base power, we will be able to identify the perfect match for most of the industry standard job requisitions with in less than 24 hours turnaround time on average.
With the data base and its proven business process, Promatrix supported several mission critical needs for below services with 24 x 7 supports through Global Infrastructure with less Turnaround time and well defined process to deliver quality results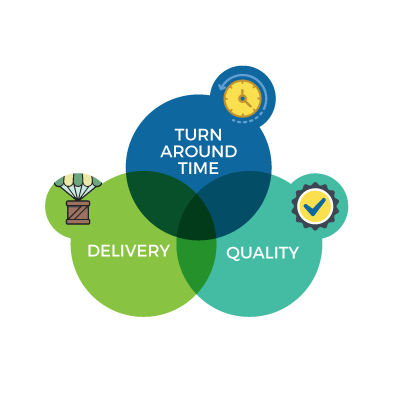 Why someone should chose Promatrix
Quality of Employee Skills with Technical expertise level of minimum of 3-4 years experience in IT &Software background
Stay updated with latest technologies and their landscapes, equipped with relevant questionnaires to assess the candidates in the technical recruitment process.
Digital Marketing (Helping Client for their IT Projects)
Account Process Outsourcing – Includes Account Receivables and books
Legal Process Outsourcing for Clients such as Immigration etc.
We provide support for Hardware and Software Installation.
24 x 7 support through Global Infrastructure with less Turnaround time and well defined process to deliver quality results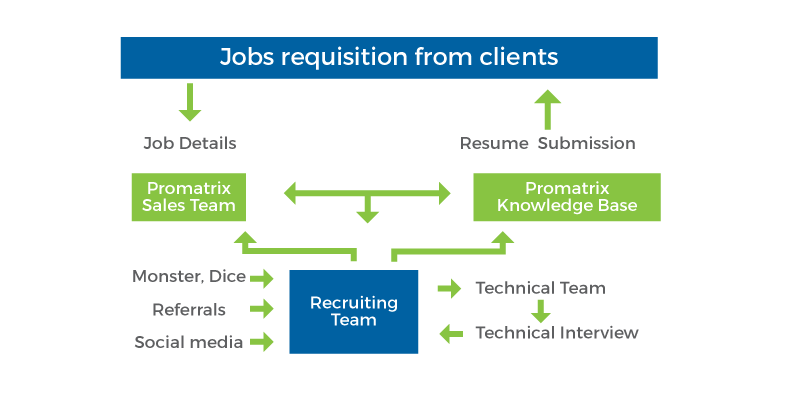 PROMATRIX Domain Expertise
Technology Domain Expertise
ERP & CRM ( Oracle, SAP, PeopleSoft, Siebel)
Infrastructure/Security & Storage management (LDAP/Site Minder (Sun, Novel, IBM), Networking / Security, EMC, Tivoli, Hitachi, SAN etc)
Middleware and Portal Technology (Epicentric, Vignette, IBM, Oracle, BEA Systems)
e-Business Application development ( Microsoft, Sun Microsystem & IBM products such as JAVA, J2EE, .NET, Visual Basic, VC++ etc)
Data Warehousing & Data Integration (ETL tools, OLAP and Reporting tools)
System Administration & DBA (Oracle, IBM, Microsoft, Sun Microsystems)
Business Analysts, QA Engineers (Silk, Rational Tools, Mercury tools etc)
Business Domain Expertise
Finance & Insurance
Healthcare, Retail, Manufacturing
Technology, Utilities