Testing and QA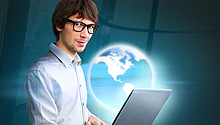 Promatrix is equipped with the latest technology and skill set to provide you with optimum testing and QA services. We have facilitated a comprehensive range of on-shore and offshore Testing and QA services that meet all your quality demands.
We have an expertise in functional, integration, performance and white and black box testing services. Through tested methodology and tools like WinRunner, performance testing tools like Load Runner and the home grown defect management tool BugTracker we carry out in depth testing.
Our testing process takes place in phases, from issues identification till its repair. We identify the optimum testing process that would work for the client and deliver ideal results. The testing program is monitored right from its initiation ensuring the process is being followed and that every stage is being performed.